Welcome to the ShakaBlog. I have dedicated a large part of my life towards dancing, teaching, performing, and learning about Salsa. However, that's not all that I think about, write about, and live for. This area is dedicated to the rest of me.
Your comments and feedback are always welcome.  If you want to share offline, you can always Contact Shaka Brown.
The Road to Recovery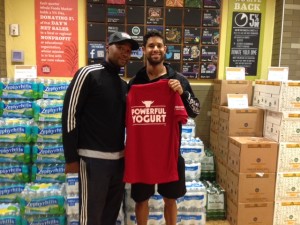 I was contacted by a friend who works with a research foundation in the UK, asking if I was interested ...
Read More
This was the first workout that made me realize that there is a wall. My first attempt at running, since ...
Read More
I was starting to lose my reasons for posting workout videos online. I first started recording so that I would ...
Read More
This time I laid out my goal. 15 Miles in one week. With 5 days to do it, the math ...
Read More
From Healthy to Hospitalized